Unleash the power of
data with Smart Events
Get more out of your most valuable content and interactions with
digital engagement across every stage of your event, in-person or virtual.
Maximise event ROI potential. Optimise your events in real-time.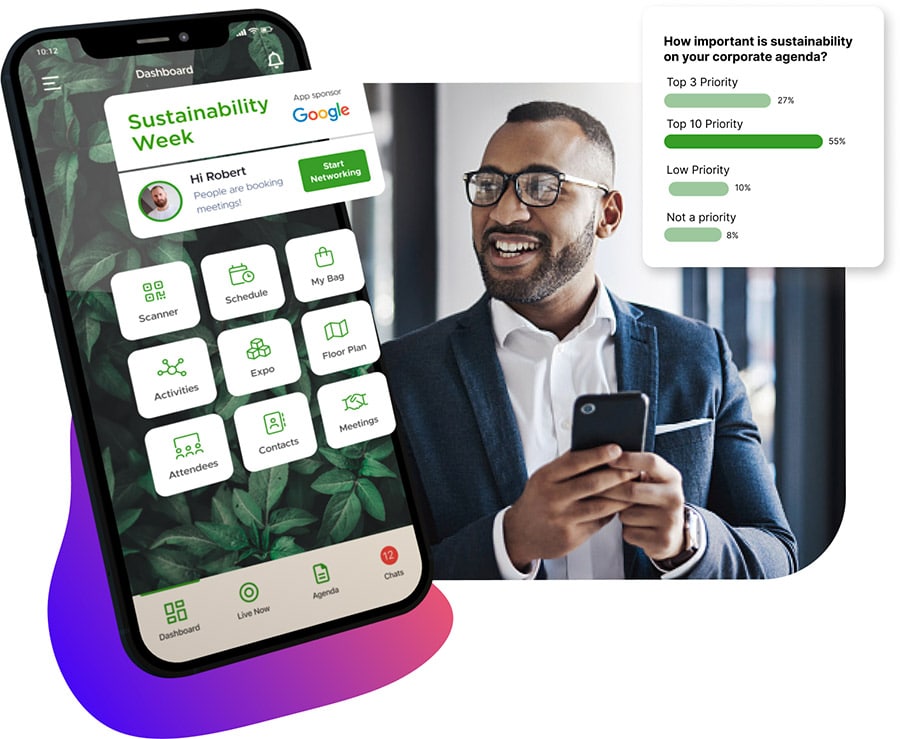 Mobile Event App
The smart event app
for a new event generation
Hand over your event 'remote control'. Allow attendees to chat, ask questions, follow live updates and rate sessions – even scan the room to identify and connect with peers.
With a range of tools from algorithm-driven networking and smart schedule management to QR codes, polling and gamification, there really is a world of engagement in the palm of their hand across every stage of your event.
See the app in action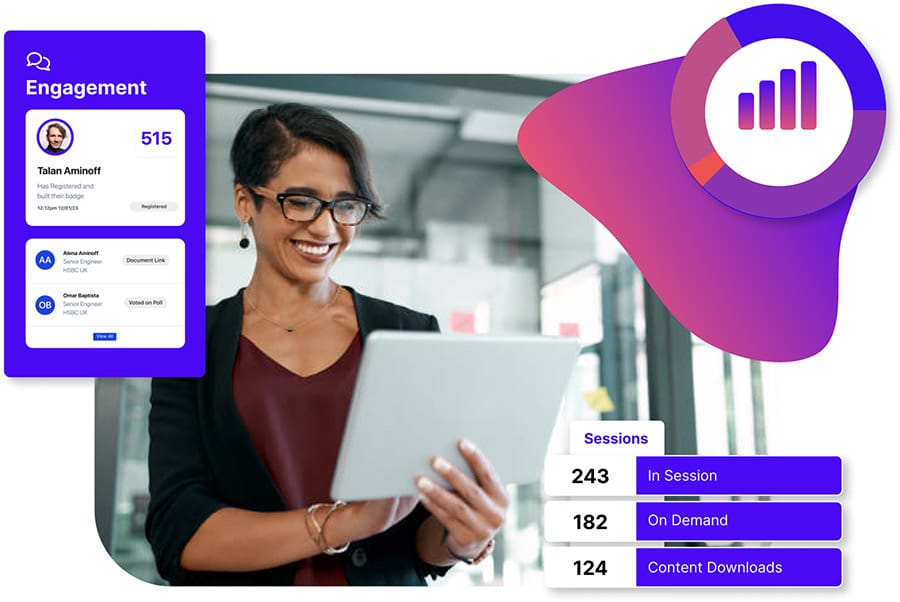 Smart Event Data Capture
Boost sponsor revenue with
real-time data
What if you could adjust your event while it's happening? With Reef you can easily keep tabs on session popularity, meetings booked, trending interests and downloads as well as leads generated for each sponsor.
Make recommendations to help sponsors meet their goals or offer them new spin-off event opportunities based on trending topics and speakers.
With all the data they need getting repeat bookings onsite is easy!
Book a demo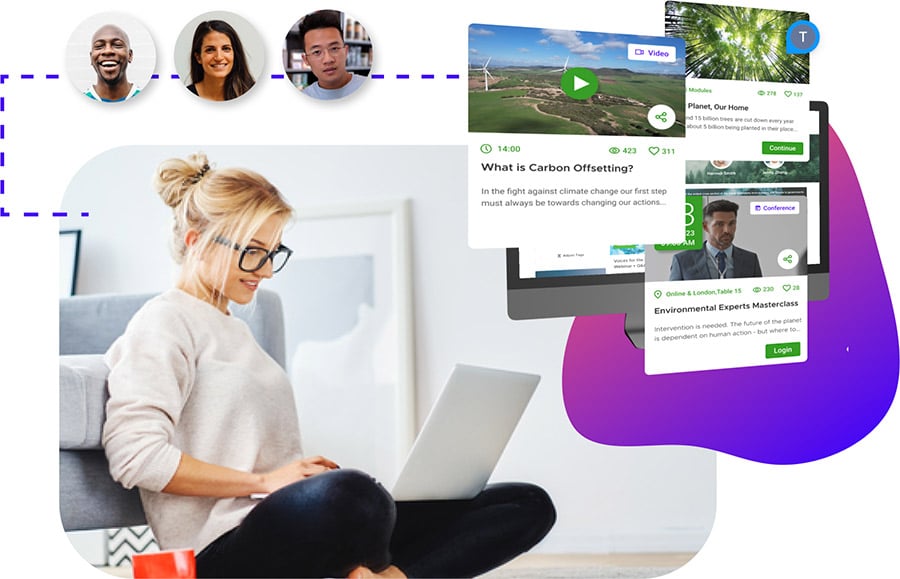 Online communities
Your audience-centred home that keeps the data trail burning
On-demand content? Spin-off events? Webinars? Roundtables?
Bring it all together in an audience-centred home – the place where community thrives.
Your attendees can explore tailored content, browsing pdfs, articles and videos, while continuing to chat, network and directly access future events. Capture rich insights, increase sponsor opportunities and turn audiences into advocates.
Find out more about communities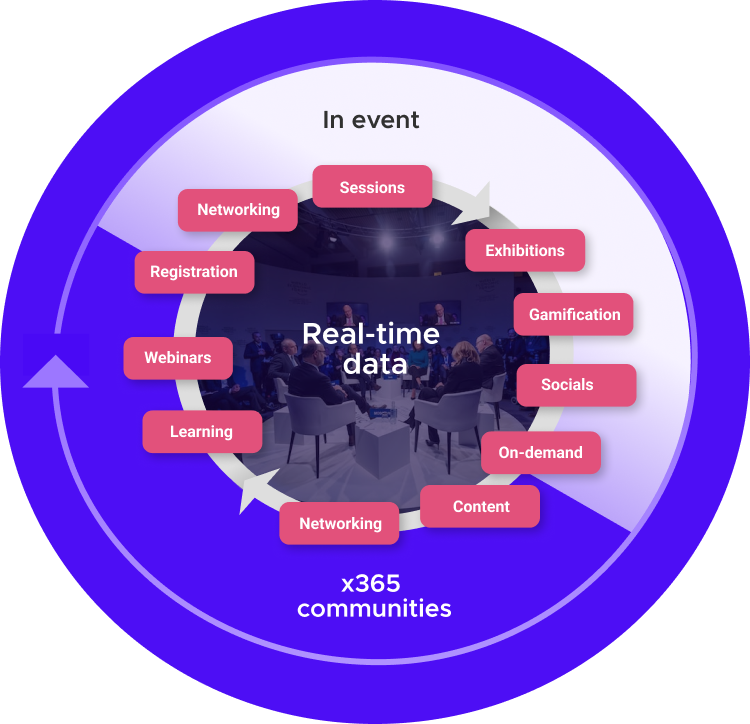 One powerful engagement platform
By using one engagement ecosystem for your live and on-demand content you can build a detailed picture of attendee behaviour during the event and beyond.
Delight audiences with a single place to view thought leadership, while creating new data-driven opportunities for your sponsors with x365 engagement.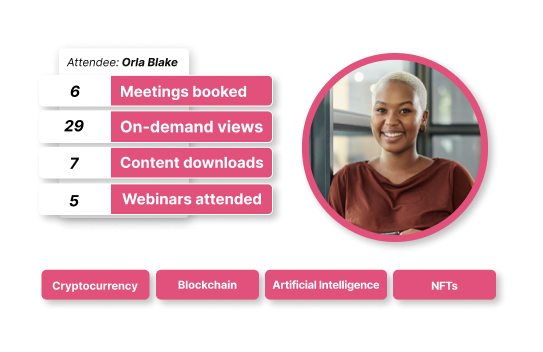 Ready to boost revenue with
smart events?
Book a clinic with one of our experts and we can advise you how to use data to maximise ROI from your audience journey, including a live platform demo.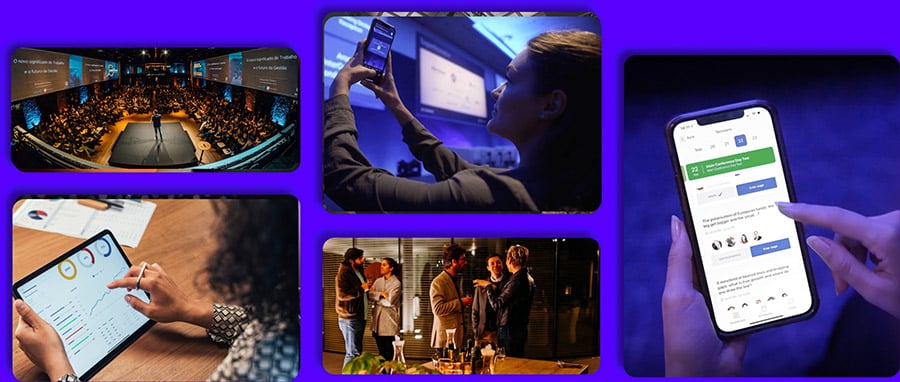 Book your smart event clinic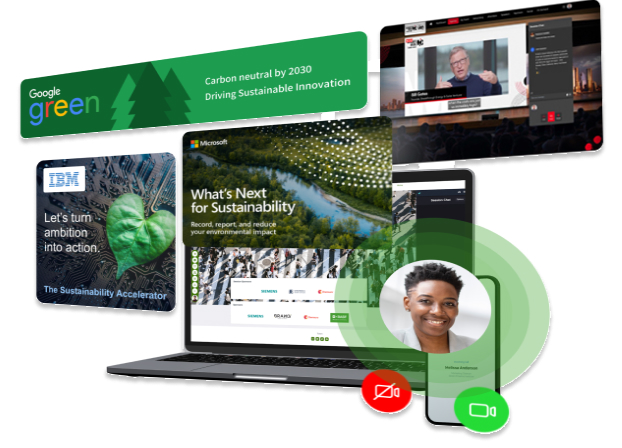 Virtual Events
Virtual only? Discover interactive virtual event environments
Virtual attendees expect more, but event lead times have got shorter.
Meet both goals with broadcast-quality virtual event staging that's surprisingly quick to set up. With a host of interactive features for data capture and an award-winning UI, your brand has never looked so good.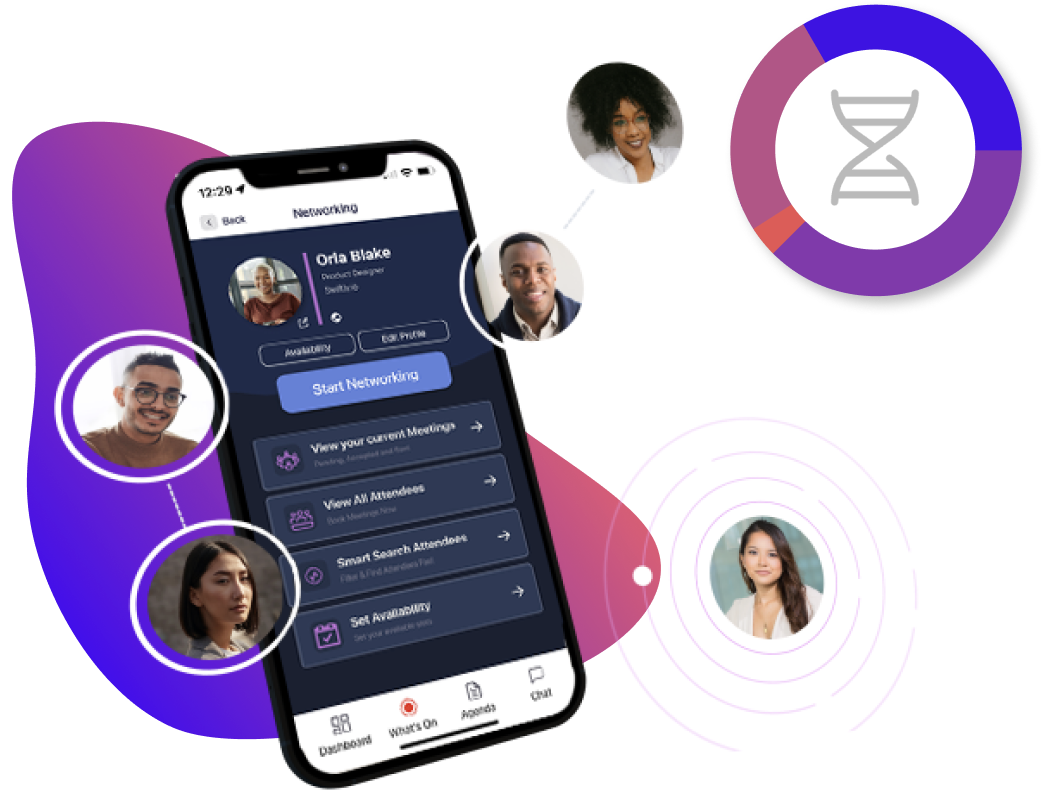 Algorithm-supported networking
Networking just got smarter with Helix Match
Help attendees find subject experts or meet people with shared interests using Helix Match – our smart networking tool that recommends connections.
Put attendees in the driving seat with options to create new interest tags, filter attendee lists by multiple variables, set notification preferences and even scan the room to see who else is there.
What our clients are saying

Smart events are at the forefront of our digital-enabled strategy and Totem has helped us every step of the way

Working with Totem was incredibly easy - you felt like a partner right from the outset. You ticked every box - we're delighted with our app

A truly seamless hybrid event experience - thank you!