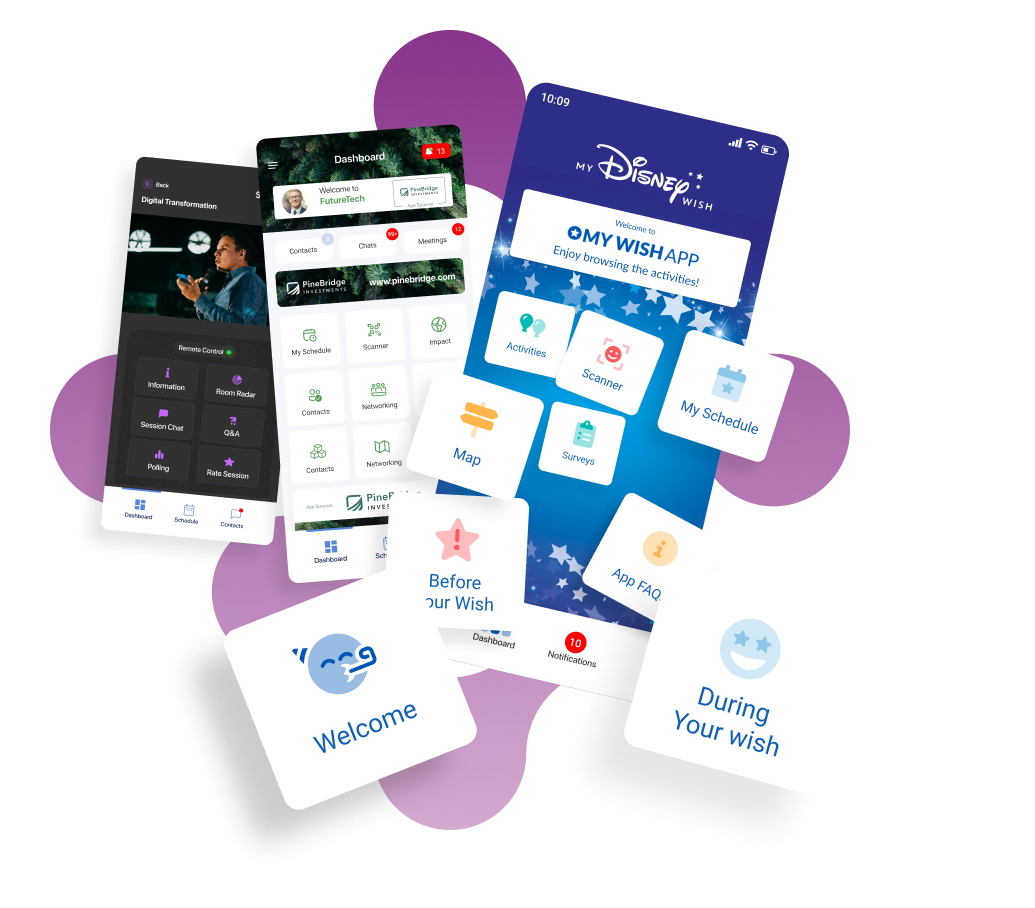 App
Connectivity in the palm of your hand
The Reef event App elevates your audiences' experience, wherever they are. Maximise value for sponsors and discover a smart, sustainable way to connect.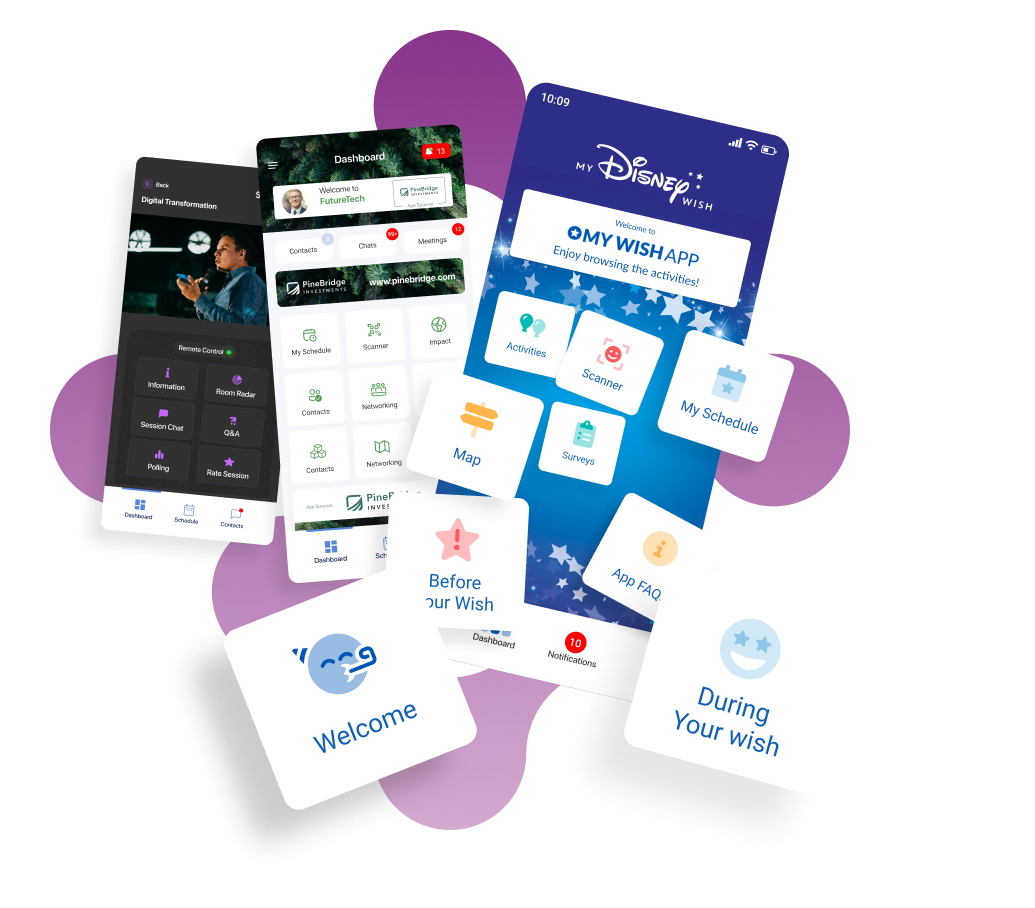 The event App that gets people talking
Support attendee networking with smart tools that recommend matched attendees and help locate them. Spark debate with live polling and Q&A.
A smarter way to connect
With lots of functionality to explore, you'll be able to engage your audiences and access extensive data analytics to super-charge your events
Spectacular job!

Rupert Booth - Myriad Group Technologies
(Sponsor of TNF London)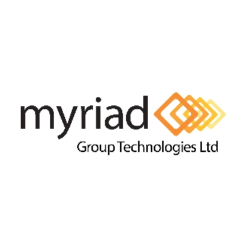 Find out how the Reef event App can differentiate your experience
Request a demo
Insights through data
Deep analytics are no longer just for online events. Discover which audiences are downloading slides, scanning QR codes, setting up meetings and answering polls.
Audience data
Sessions: joined or scanned into
Session interactions: polling, chat, Q&A
On demand content
Schedule: added to calendar
QR code downloaded materials
Meeting requests
Number of 1:1 chats
QR gamification scans
Sponsor/exhibitor data
Sponsor session activity
Booth activity
QR code scans and downloads
Lead scanning
Our Backstage team are right behind you
Totem's team of specialists and range of support services are here to make sure you've got the back up you need when it matters most.
Find out more