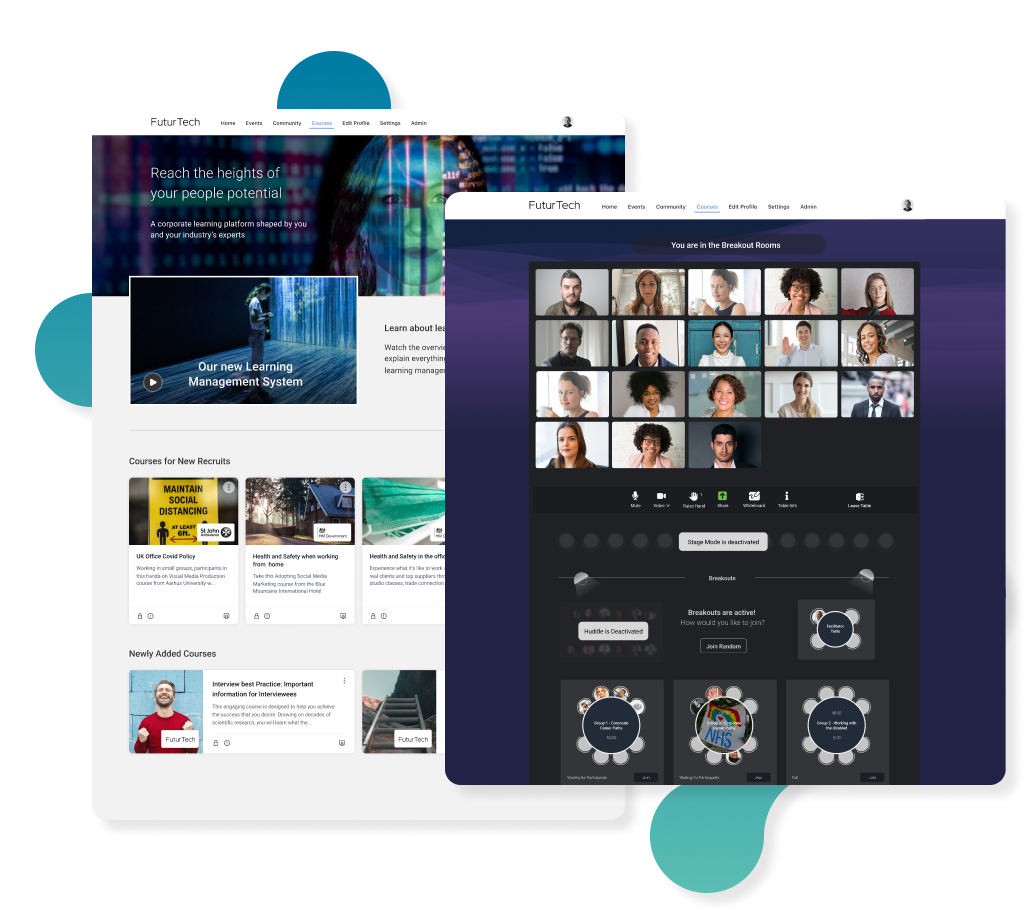 Learning
A flexible way to inform and engage
Encourage self-directed learning amongst your customers, employees or members. Discover a flexible environment for your courses, training, CPD and onboarding.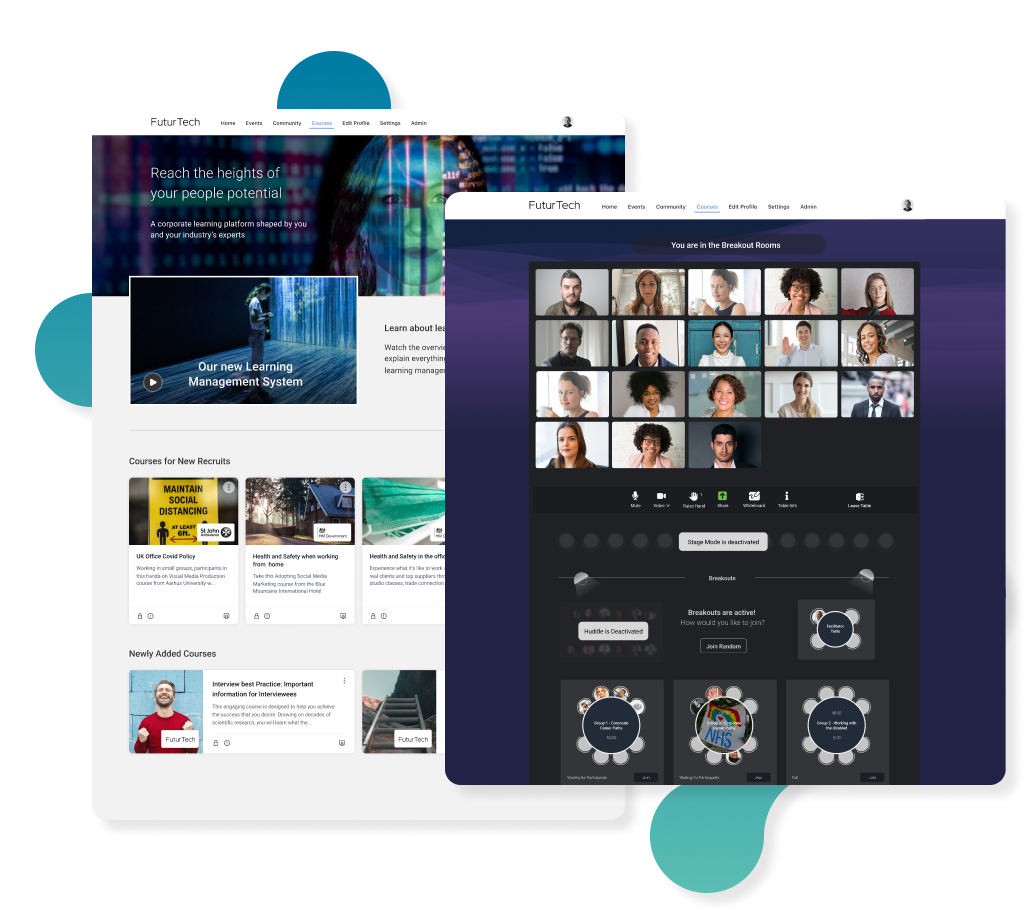 Digital onboarding and virtual learning at scale
Deliver high quality engagement wherever your audiences are with a smart blend of live and asynchronous learning.
One platform - all your engagement needs
Save time with automation and make documentation, tracking and reporting easy with everything all in one place
Insights through data
Track all your users progress in real time and pull customised reporting for your client analysis. Find out which content is most useful to employees or members and where they need help.
User data
Live user progress: course and client level
Individual feedback
Quiz results
Live learning engagement
Administrator data
Facilitator feedback and analytics
Cross-course analysis
Full user progress data