How we work
.
Committed to your success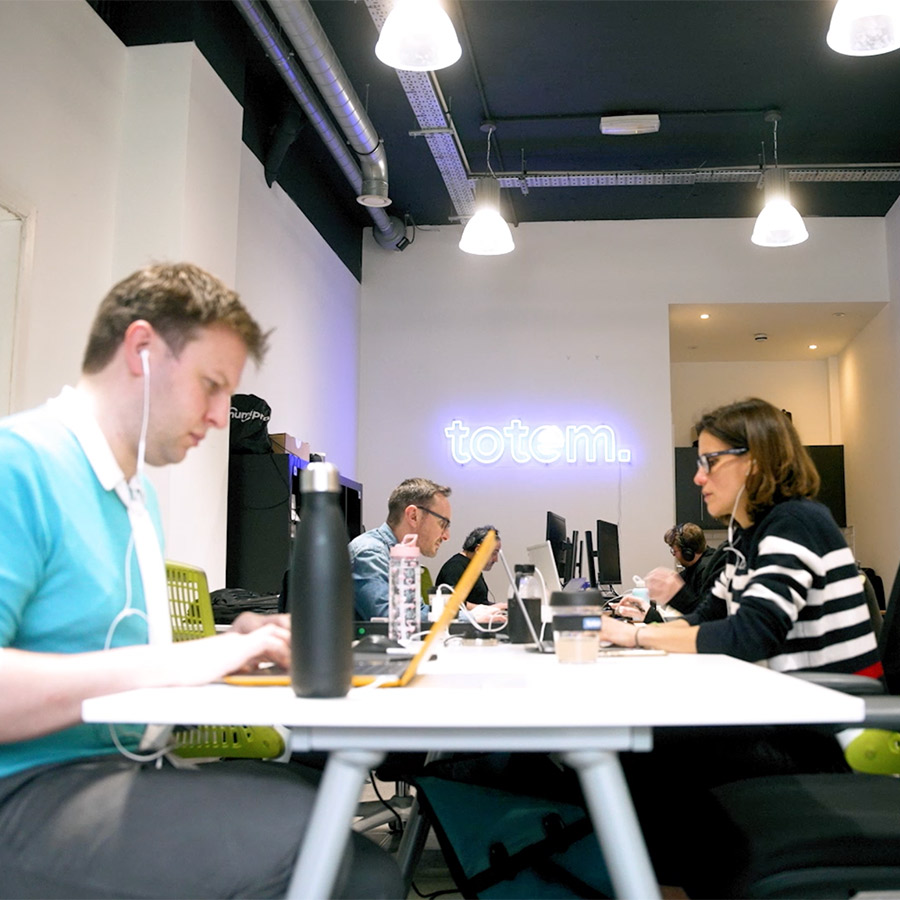 What makes working with us different?
We sometimes struggle to put a label on the way we do things, but our clients tell us it's our personalised hands-on approach coupled with the confidence that we'll support them through every step of their journey that makes the difference.
Truth is we're far more than a technology platform. With honesty, clarity and transparency at every step, our team of experts will work with you to assess your needs and provide clear advice on your best approach.
The Totem "Magic 8" methodology
Quality doesn't just happen, it's the result of detailed planning, proper resourcing and clear accountability.
We believe passionately in the rigour of a simple quality system, we call it our magic 8 methodology that is tried and tested for events at any scale.
Explore

Let's talk about your events, your audience and your goals. Our discovery workshop helps us to explore the vision for your events, community or learning and any challenges you anticipate.

Define

We will cover audience journey mapping, defining success criteria, the data you need to capture and who your key stakeholders are.

Propose

After we've got under the bonnet of your requirements, our team will propose the approach best suited to your needs and deliver a detailed proposal.

Onboard

Your dedicated success manager will produce week-by-week project plans, agree meeting frequency and set clear expectations and accountabilities. You will also meet other key members of the Totem team to support your activities.

Design & build

We build your bespoke environment which is highly customisable. Our software is incredible intuitive, but if it's your first time we'll do a lot of the heavy lifting for you and when you're ready, you can do more of it yourself.

Test & train

Test, test and test again is our mantra - and not just for the standard audience journey, but all possible contingencies. We'll ensure you are fully prepared for your event by supporting with speaker and sponsors onboarding.

Deliver

Depending upon the type of event, our team can provide on-the-ground and remote support. Wherever in the world you need us, we've got your back.

Review

The feedback loop is an essential part of ensuring your Reef continues to thrive. We will carry out regular retrospectives with you to analyse progress and identify improvements.
We chose Totem as we knew they would be a flexible partner, providing strategic direction as well as rapid creative and technical implementation.

Sarah Watson, Director of Finance and Technology at Make-a-Wish.