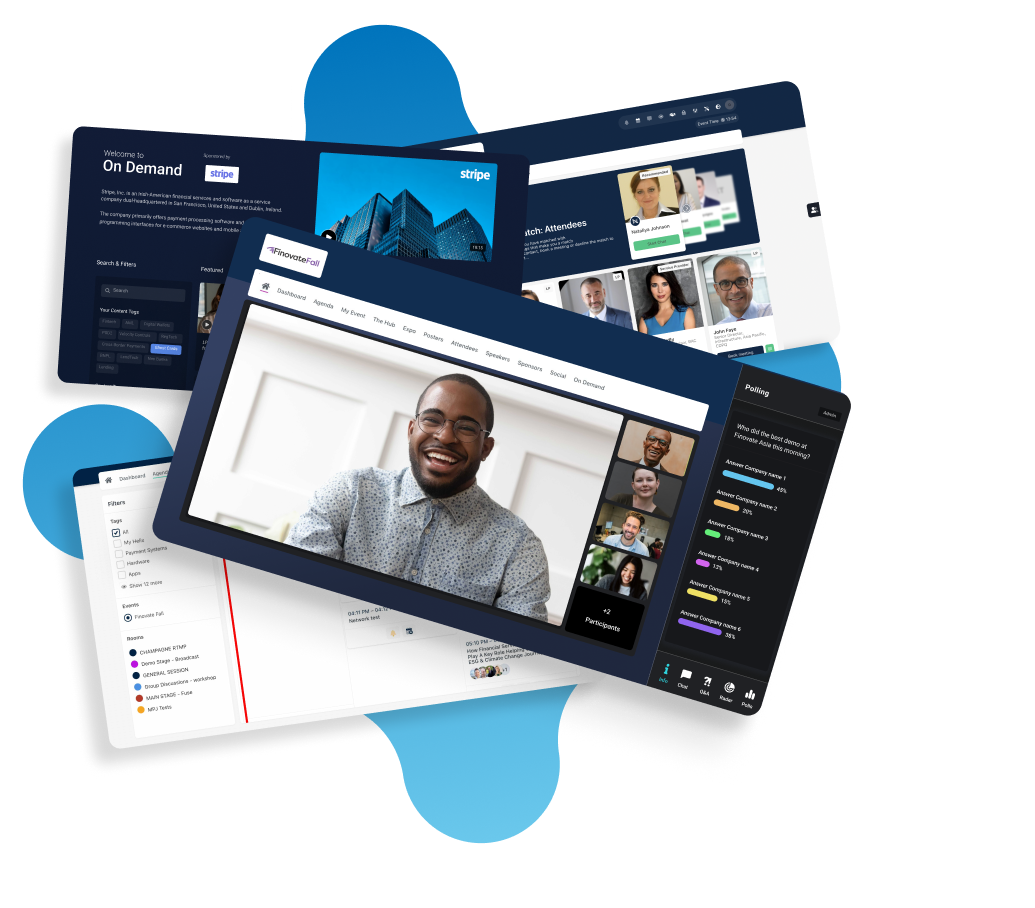 Events
Events without compromise
We've used all our event production expertise to create a events platform that exceeds audience expectations. With interactive staging, personalisation and deep data analytics – discover the event experience your brand deserves.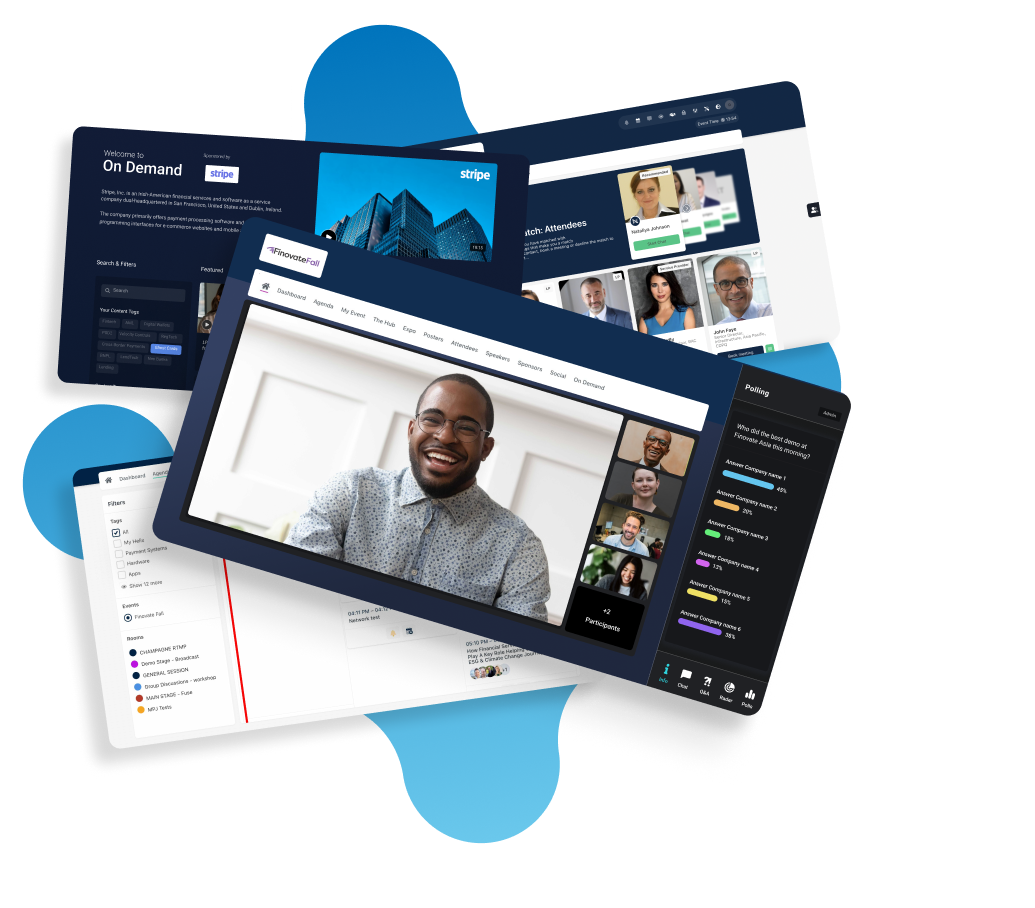 In-person, online and everything in-between
Extend the possibilities of your events with our event App, virtual platform and on demand content hub. From hybrid expos to virtual roundtables – we've got you covered.
Next-level audience engagement
Our powerful, modular CMS allows you to create and curate events from 10 - 10,000 people
Insights through data
Track all your user data in real time and pull customised reporting for your sponsors and exhibitors
Delegate data
Sessions joined & dwell time
Session interactions: Polling, chat, Q&A
On demand
Add schedules to external calendars
Downloaded materials
Meeting requests
Number of 1:1 chats
Exhibition stand engagement
Live heartbeat data from sessions
Sponsor/exhibitor data
Sponsor session activity
Booth activity
Downloads
Guestbook contacts