Financial Services
Supercharge your content and event
marketing with Reef – the only data driven
platform to seamlessly integrate videos,
webinars, events, articles and courses.
Powering the world's financial communities
With traditional digital marketing channels in decline,
there are multiple reasons to invest in a single media
and events platform. Reef covers them all...
First party data

Whether live or on-demand, content is the key to generating quality first party data for financial services organisations.

Shortened sales cycles

Qualify your most engaged prospects and get them ready to buy with, unobtrusive content that builds trust and confidence.

A single platform

No more jumping between disparate platforms that don't talk to each other. A single source of truth for all your audience data.
The audience engagement platform built for financial services.
A comprehensive data-driven platform with everything you need for events, learning and building communities all in one place…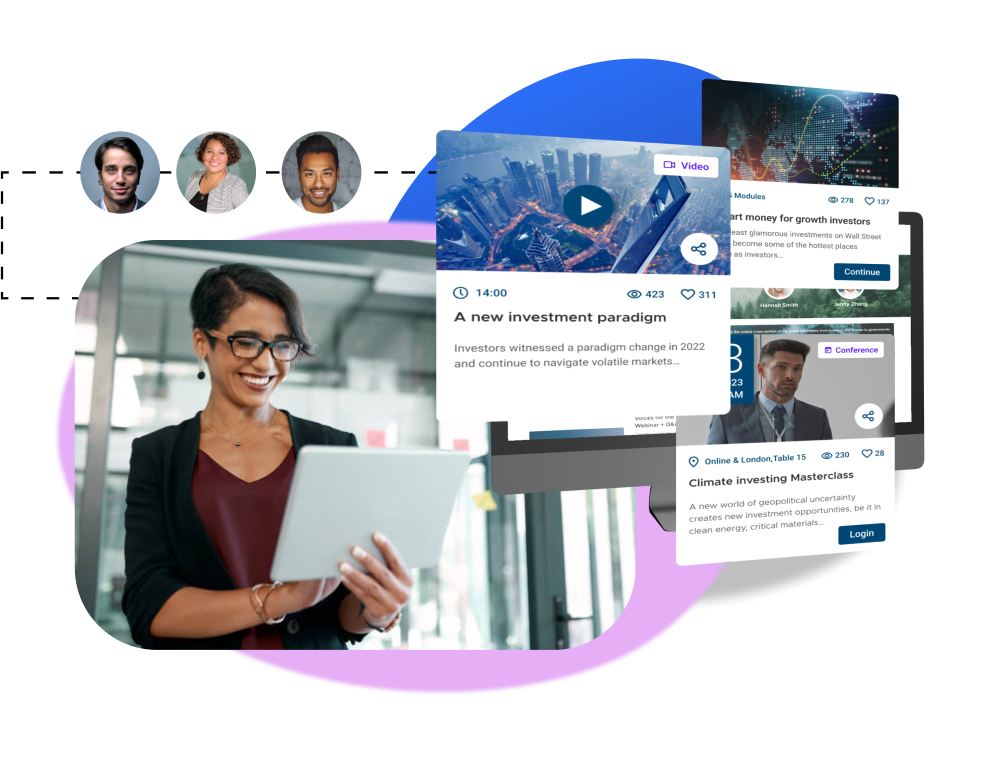 Audience experience
A secure home for
your content and
your audiences
Why send your audience to third party sites and disparate platforms where you can't control the experience?
Reef enables you to own the audience experience, with a single gateway to access all of your content; articles, videos, podcasts, webinars, live events, workshops, courses, investor meetings, training and much more.
Book a Demo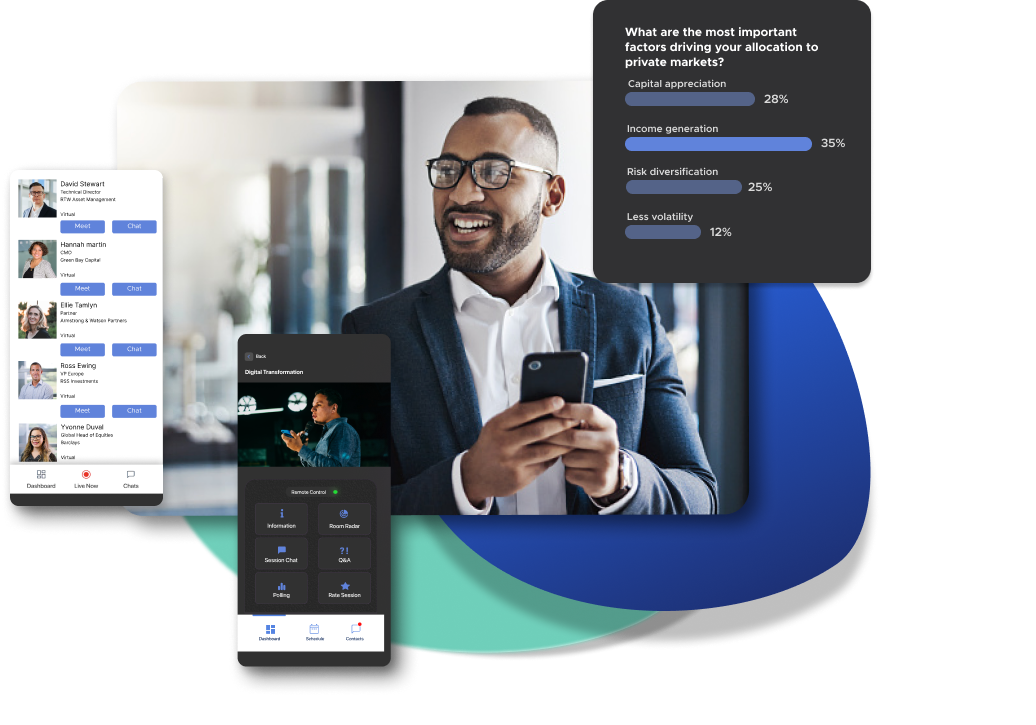 Demand Generation
Nurture leads and
accelerate pipeline
Increase brand awareness, and further your prospects' financial education through engaging live and on-demand experiences that deliver insights and drive measurable growth.
Tailor the audience experience from top of the funnel through to highly engaged customers and advocates
Book a Demo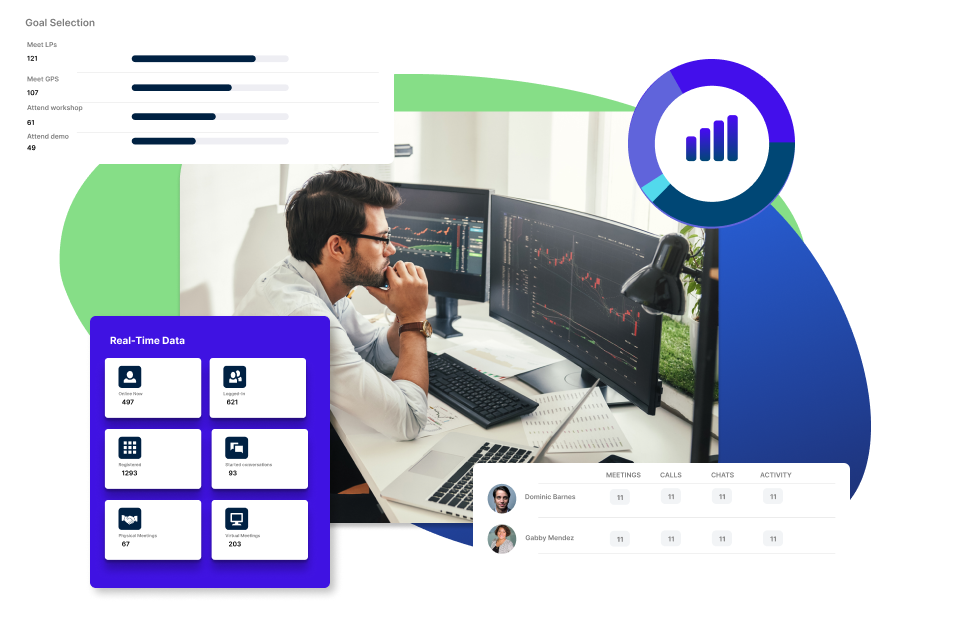 Data & Analytics
Crunch the numbers
with deep analytics
Our advanced data and analytics solutions provide a granular view of every engagement from customers and prospects across every touch point with your content. Deliver better and more personalised messaging, driving deeper engagement and improved customer experience.
Book a Demo
Supporting all areas of the Financial Services sector
Seamlessly integrate the data
most important to you
Reef integrations fuel growth with actionable data
to inform strategy, prove ROI, and drive revenue
Let's Talk
See how the world's top financial institutions are harnessing the power of Reef
to better understand, engage and grow their audiences – and how you can too.