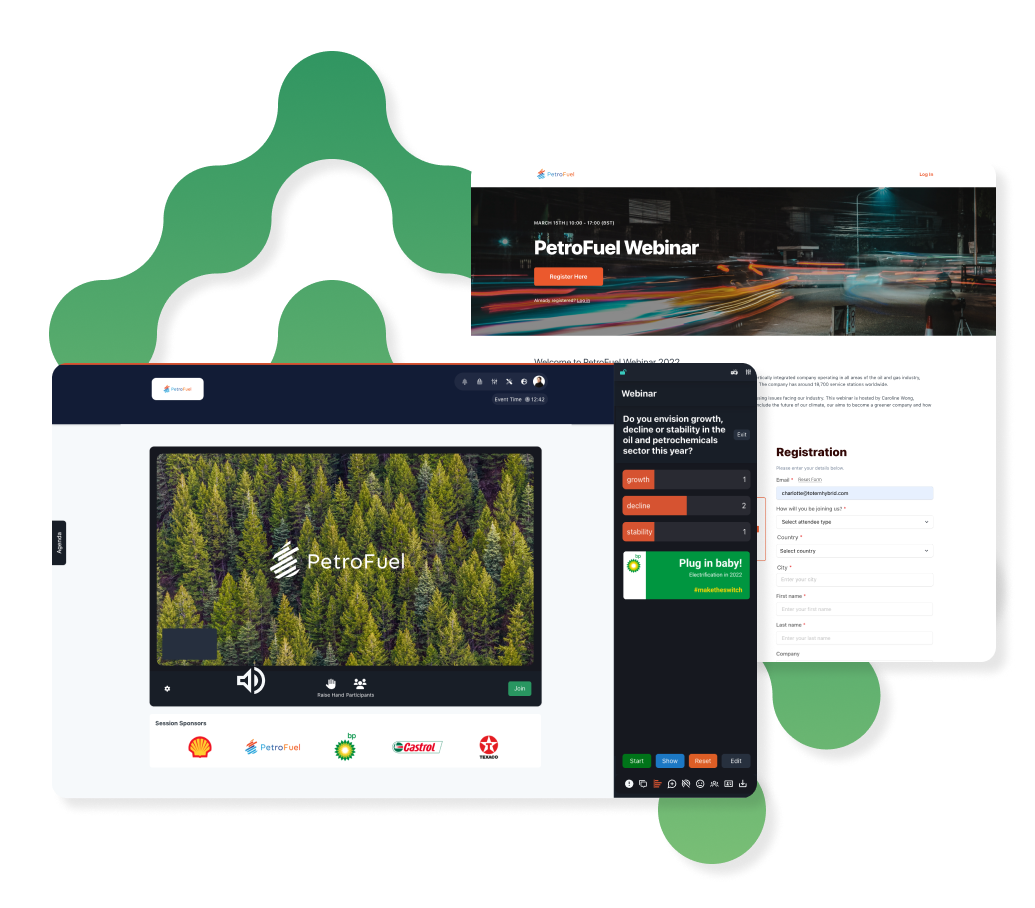 Webinars
Your stage to share big ideas
Generate leads. Share ideas. Create opportunities. Whatever your goal, keep your audience tuned-in with professional, interactive webinars that are quick to get up and running.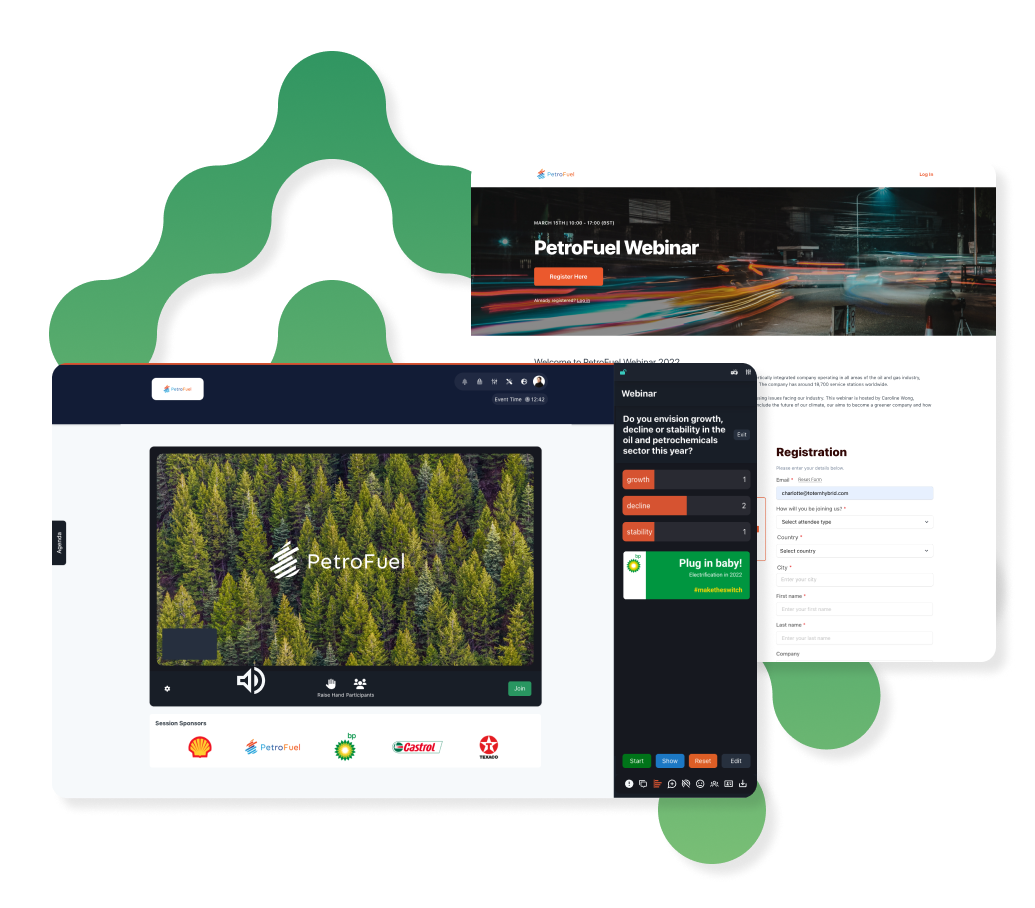 Data-rich engagement
Capture rich data about your attendees from registration through to post-event follow-up. Easily blend live and pre-recorded content and encourage interaction with live polling and chat.
Captivate your audience with ease
Our simple, scaled down CMS helps you create dynamic webinars in minutes

Insights through data
Track all your user data in real time and pull customised reporting for your sponsors lead generation

Delegate data
Sessions joined and dwell time
Session interactions: Polling, chat, Q&A
On demand
Schedule: added to calendar
Downloaded materials
Meeting requests
Number of 1:1 chats
Sponsored content engagement
Live heartbeat data from sessions
Sponsor/Exhibitor data
Sponsor session activity
Downloads
Registration lead capture
Sign up data
Ad clicks