FinovateFall
Delivering value for delegates and sponsors in a high-energy hybrid event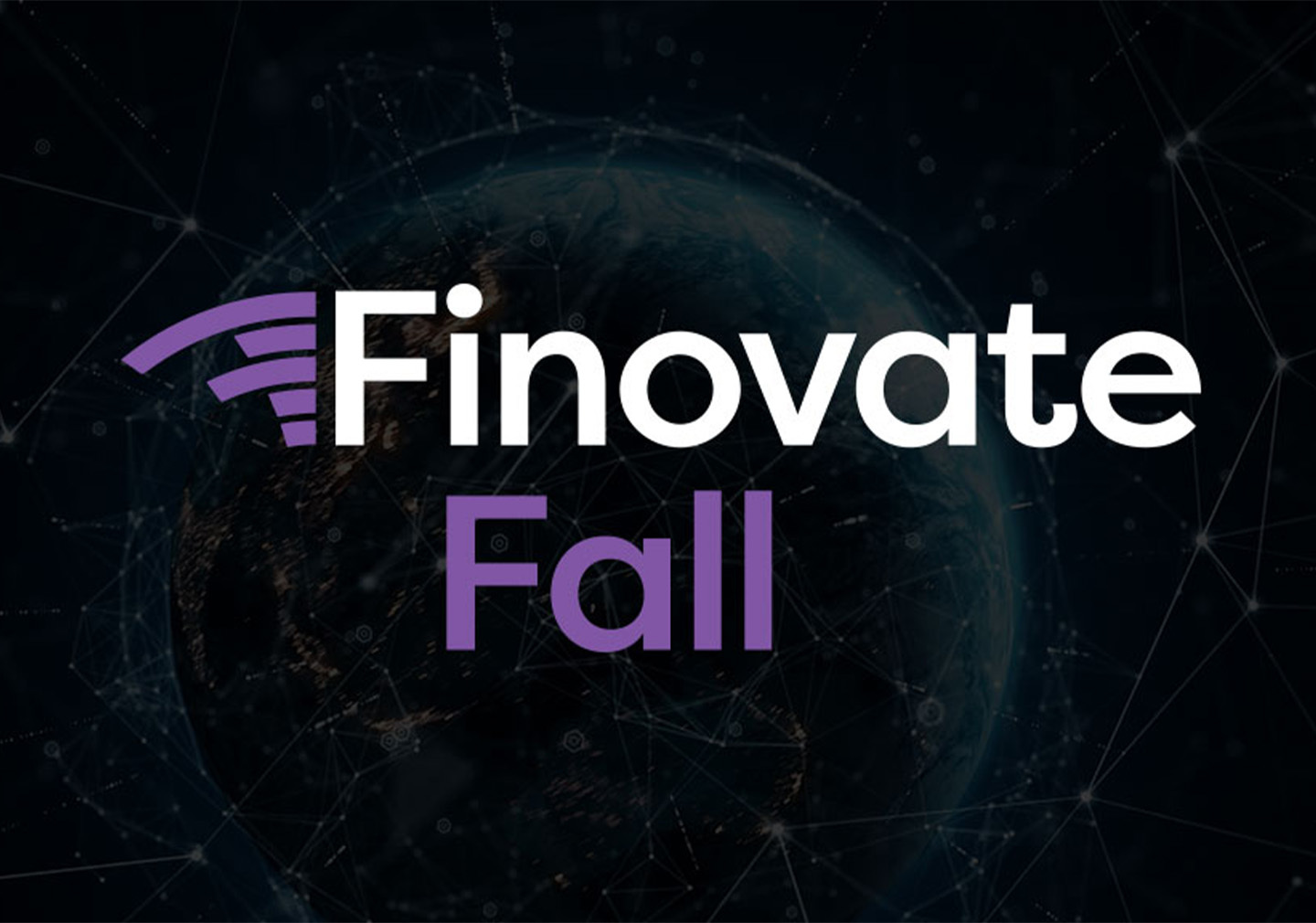 The challenge
Engage a tech-savvy audience, deliver innovative networking opportunities and prove value to delegates and sponsors alike, both for an in-person and a virtual audience.
FinovateFall is the leading event in fintech, connecting investors, financial institutions and tech companies. In partnership with Informa, ConnectMe by Totem was proud to host FinovateFall, a cutting edge Fintech event, run as a hybrid experience.
How we helped
White-labelled as ConnectMe, Totem's digital engagement platform, Reef, and companion event app allowed virtual and physical attendees to join across time zones and world-wide locations.
The platform also proved to be a valuable asset for more than 100 exhibitors who had the opportunity to showcase their products and ideas in both virtual and physical format.
Convening at the Marriott in Times Square, across fifteen stages with more than 1000 presentations, the four-day event in 2021 saw leading experts reconvene for the first time in-person since the pandemic.
We worked closely with the face-to-face and digital teams, remote managing the AV team and troubleshooting queries for both virtual and physical attendees.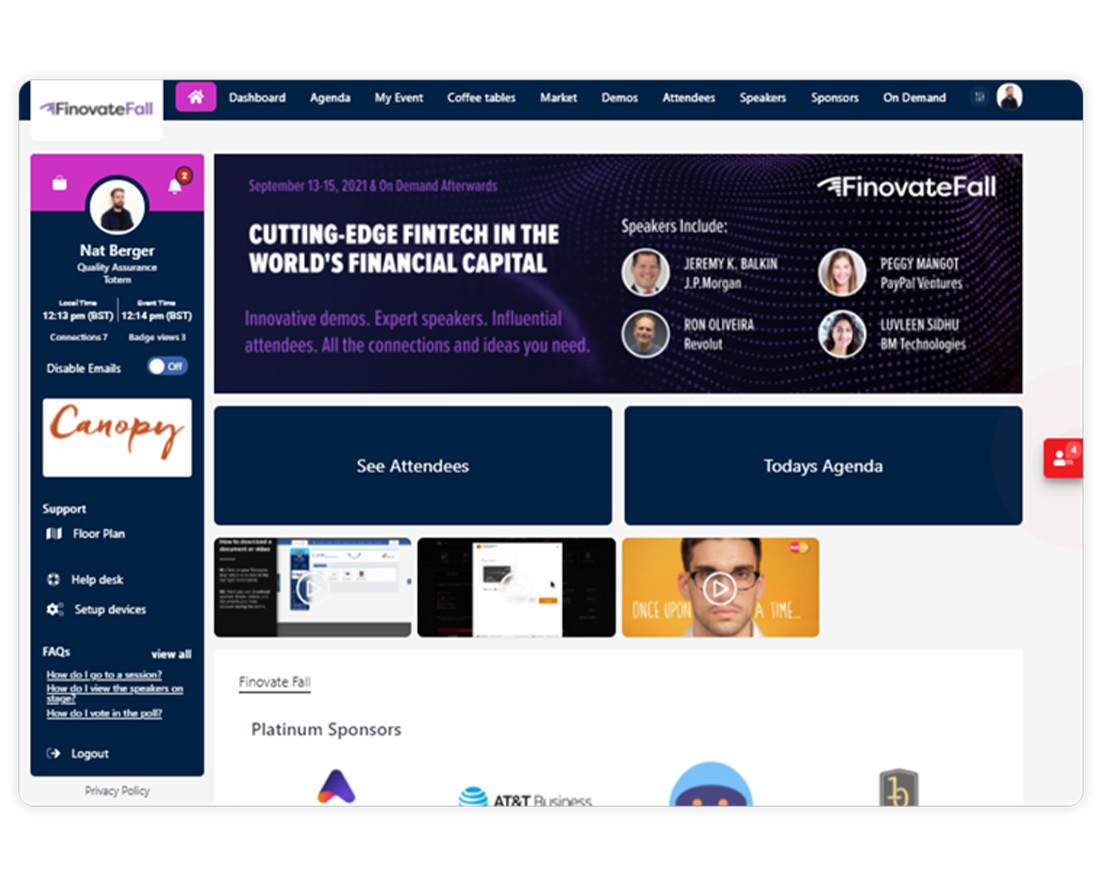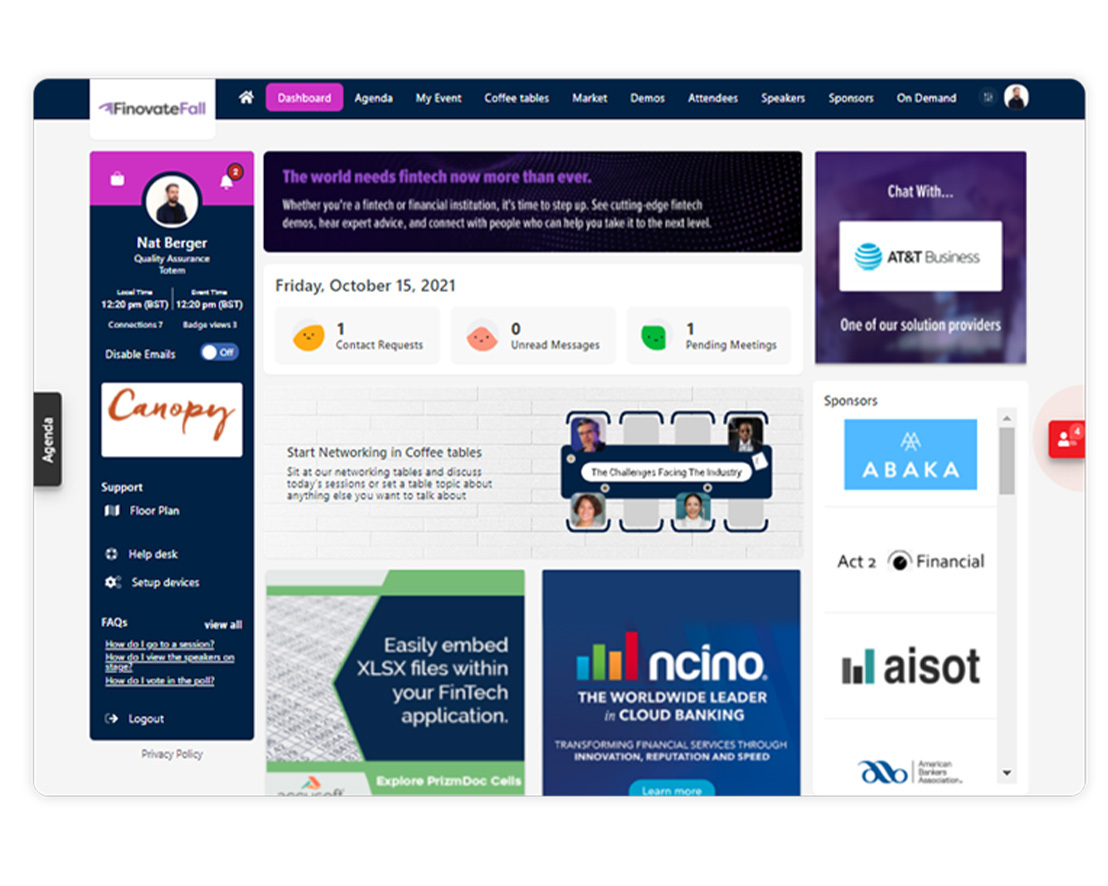 Creating a rich virtual and on demand experience
A digital pass option allowed delegates to attend purely virtually, accessing all of the session content on the Reef platform, as well as virtual coffeetables, one-to-one networking and Q&A sessions.
Delegates were also able to access sessions through an on demand content hub, allowing them to watch sessions when and where they wanted to.