EuroFinance
An Economist Impact event
Producing high-impact videos for the world's leading treasury event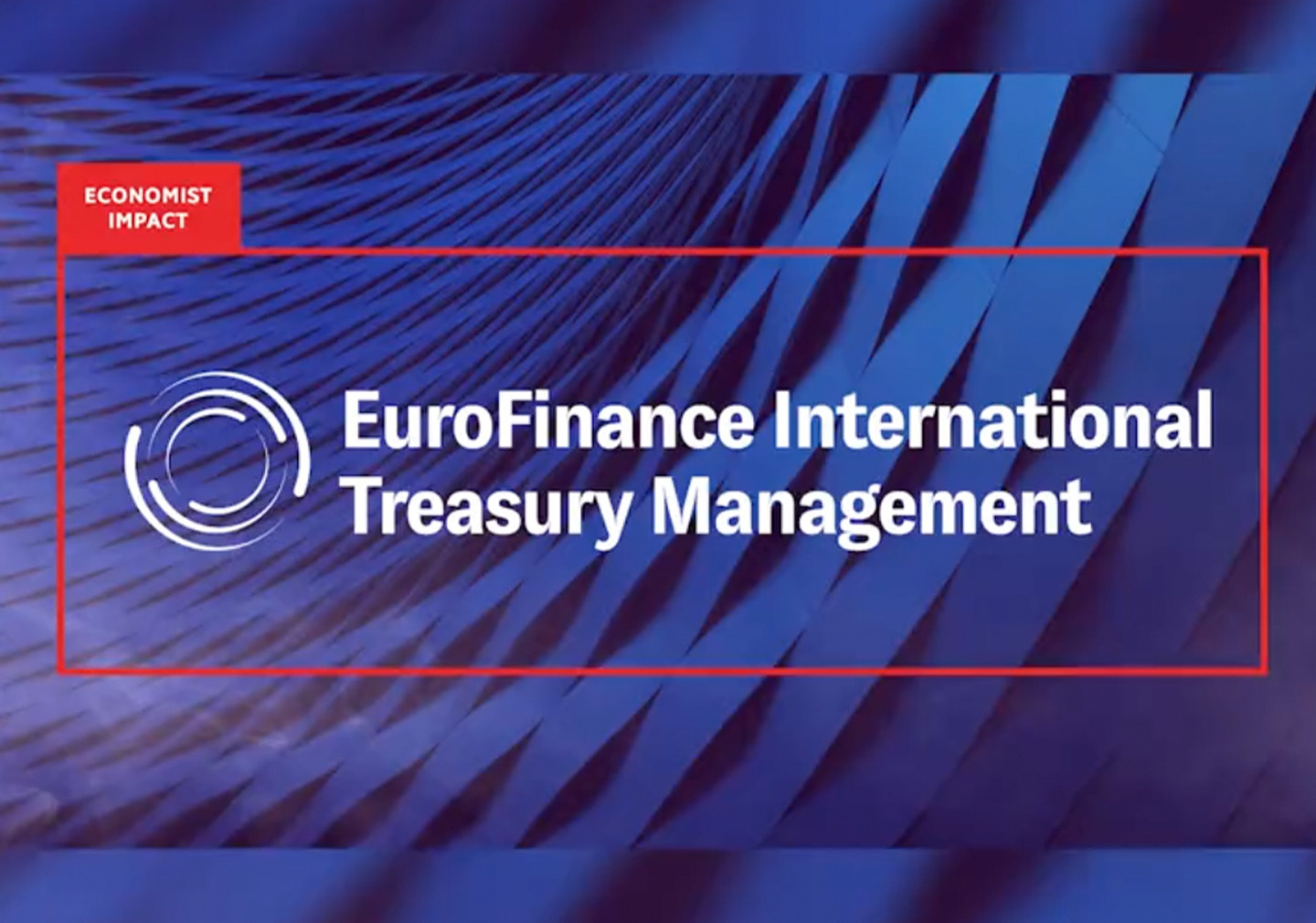 The challenge
To produce show-openers, highlight reels and promotional videos for EuroFinance International Treasury Management; an immersive, thought-provoking conference for the most influential leaders in treasury, run by Economist Impact, part of The Economist Group.
How we helped
A high-impact show opener
Our client required an impactful opening video animation to open their event, suitable for an 8K projection screen and capable of conveying key information about the event themes.
Storyboards, music and scripts were pre-approved by the client before we began any animation. Given the large resolution, we adopted proxy rendering and smart design to ensure we could update the client with design iterations at each key stage of production.
Same-day professional highlights reels
Our production team went onsite to capture footage from day one and day two of the event, turning it into a short marketing video. We shot views of the exhibition hall and innovation lab and selected delegates to interview.
You can view the highlights reel below.
Self-service quick-to-release videos for social media
For the 2022 event, the EuroFinance team were also able to use Totem's portable filming kit to shoot event footage for social media shorts from their mobile phone. This was uploaded and sent to our editing team to provide a professional look and feel, ready for same-day posting on social media.
The outcome
EuroFinance were able to welcome their audiences to the EuroFinance International Treasury Management 2022 event with a high-impact, visually rich and immersive opening video that captivated the audience's imagination.
They were able to shoot content themselves to drum up excitement around the event as it was happening on social media, posting shortly after 10am 2pm and 7pm.
Meanwhile at the end of each day, our highlights reel provided them with high quality content and interviews for ongoing event promotion campaigns.