TIDES
Bringing the scientific community together at TIDES Europe and Asia hybrid conferences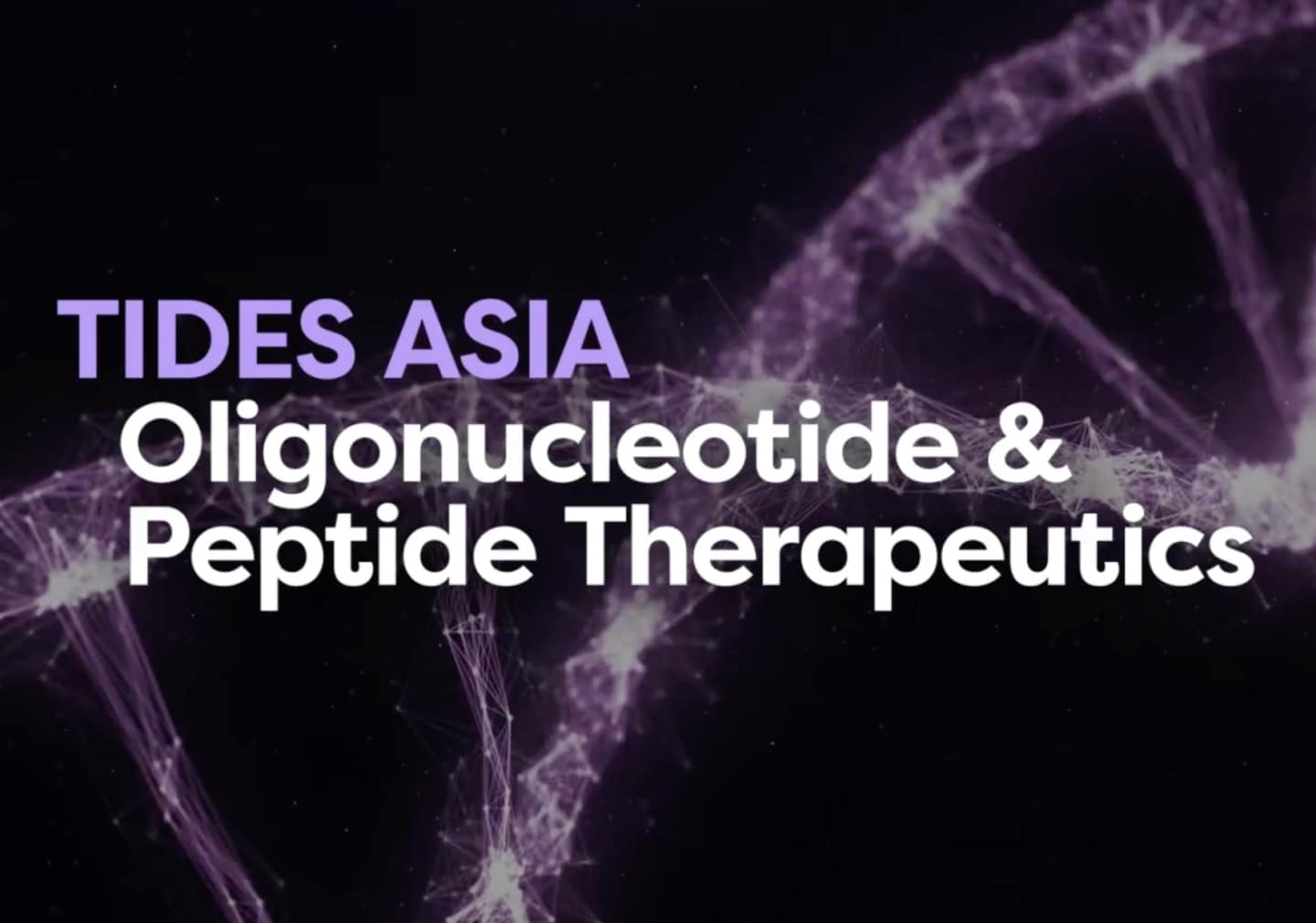 Background
TIDES brings together academic, big pharma and tech communities to accelerate the research and delivery of oligonucleotide and peptide molecules to market. Totem has been working with the event organisers for each of the annual conferences across the TIDES ASIA and TIDES EUROPE portfolio since 2021, supporting the team with both our leading event technology platform and event video production services.
Challenge
To deliver a series of hybrid conferences at scale, typically hosting between 300 to more than 550 attendees. As a long-standing customer, this particular Informa team wanted to become fully self-sufficient with the virtual event platform. They also needed on-the-ground support for live-streaming services with a rapid turnaround requirement for on-demand content. For certain markets, such as TIDES ASIA, this would also mean working with translators to overcome language barriers.
It was so lovely working with Jasmine and the rest of the Totem team – I can't imagine working with anyone else for this event. Jasmine and Paige were very proactive and quick thinking and communicated effectively with me, every step of the way.

Gina Thompson, Digital Experience Lead, Informa Connect
A fully comprehensive event technology solution
Totem's team coached Informa's Digital Delivery Team to be able to set up the events and manage attendees independently using their white-labelled version of the Reef platform, ConnectMe.
The event team was able to create agendas, custom landing pages and poster sessions and make the sessions available to audiences on demand once the event had finished.
TIDES also use Totem's networking function to help leading scientists, business leaders and engineers make connections and book meetings prior to the event. Our Helix Match function analyses their interests and profile and makes suggestions of contacts to reach out to, based on a sophisticated algorithm. Attendees can add meetings and select sessions to build their personal event agendas as well as visiting virtual booths and downloading key materials.
Live-streaming services
We travelled onsite to film and live-stream each of the events to a global audience, providing edited sessions within 24 hours of the event finish for the on-demand content. For TIDES 2022 for example, we filmed 92 sessions across four rooms in three days.
Our team also added final touches to the virtual viewing experience, for example adding a looping animation set to music before the event began.