Experience reshaped
A holistic audience engagement ecosystem, with everything you need for data-driven events, learning and communities in one place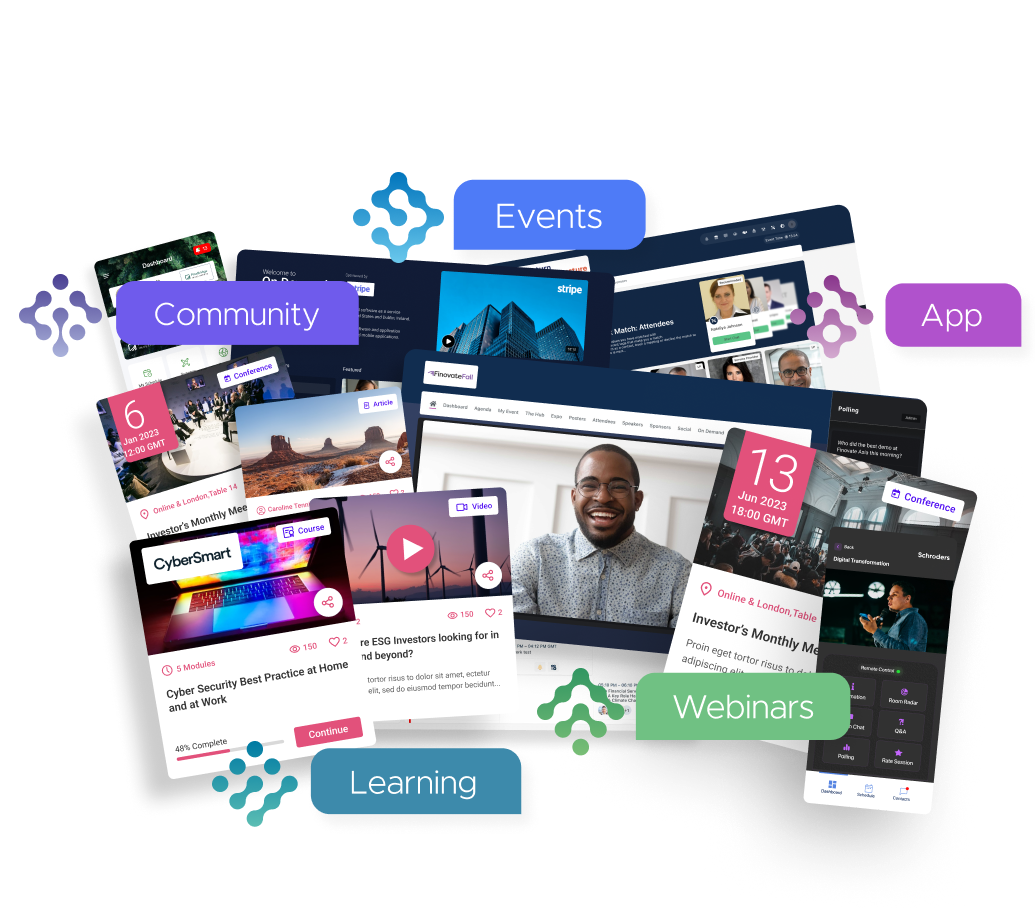 Your own ecosystem
The flexibility to bring together the component parts that suit you and your audience, all underpinned by powerful data-driven insights
The impact Reef is having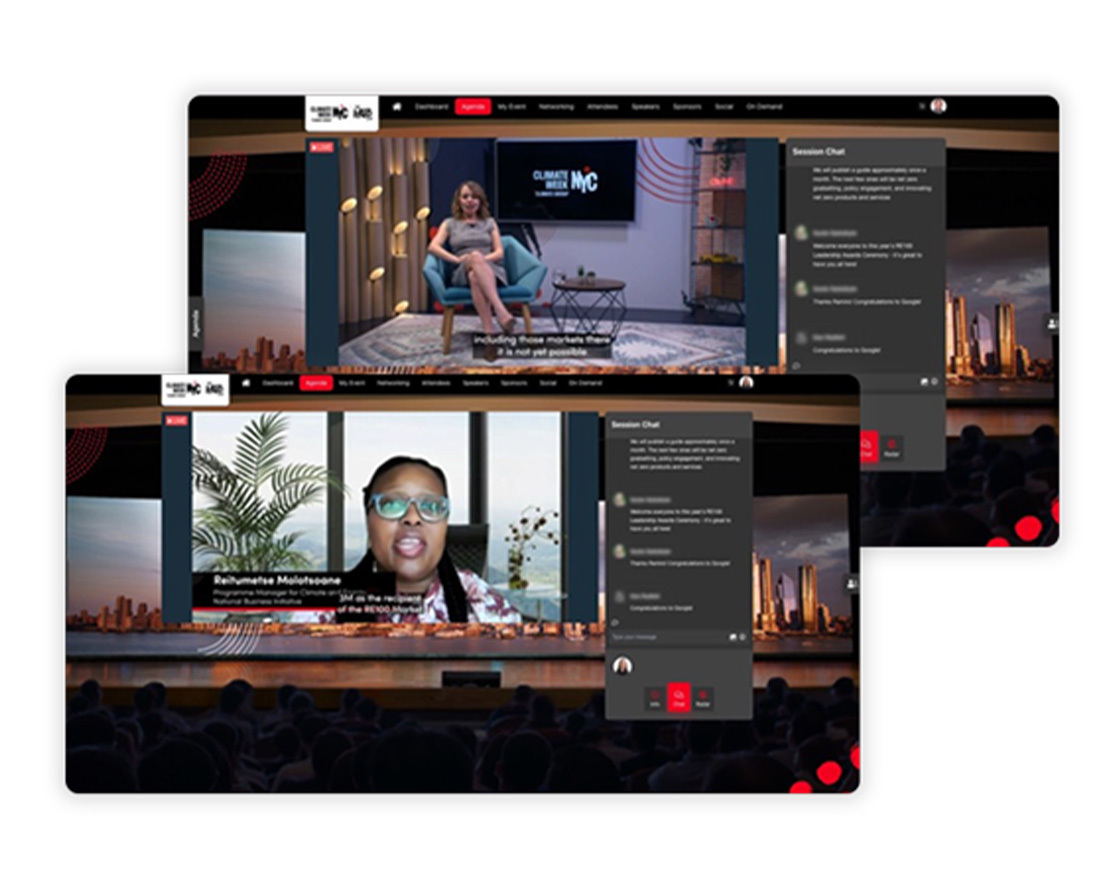 Climate Week NYC
We created a seamless, integrated experience for in-person and virtual attendees at this 3,000 strong conference with attendees across 30 countries.
Find out more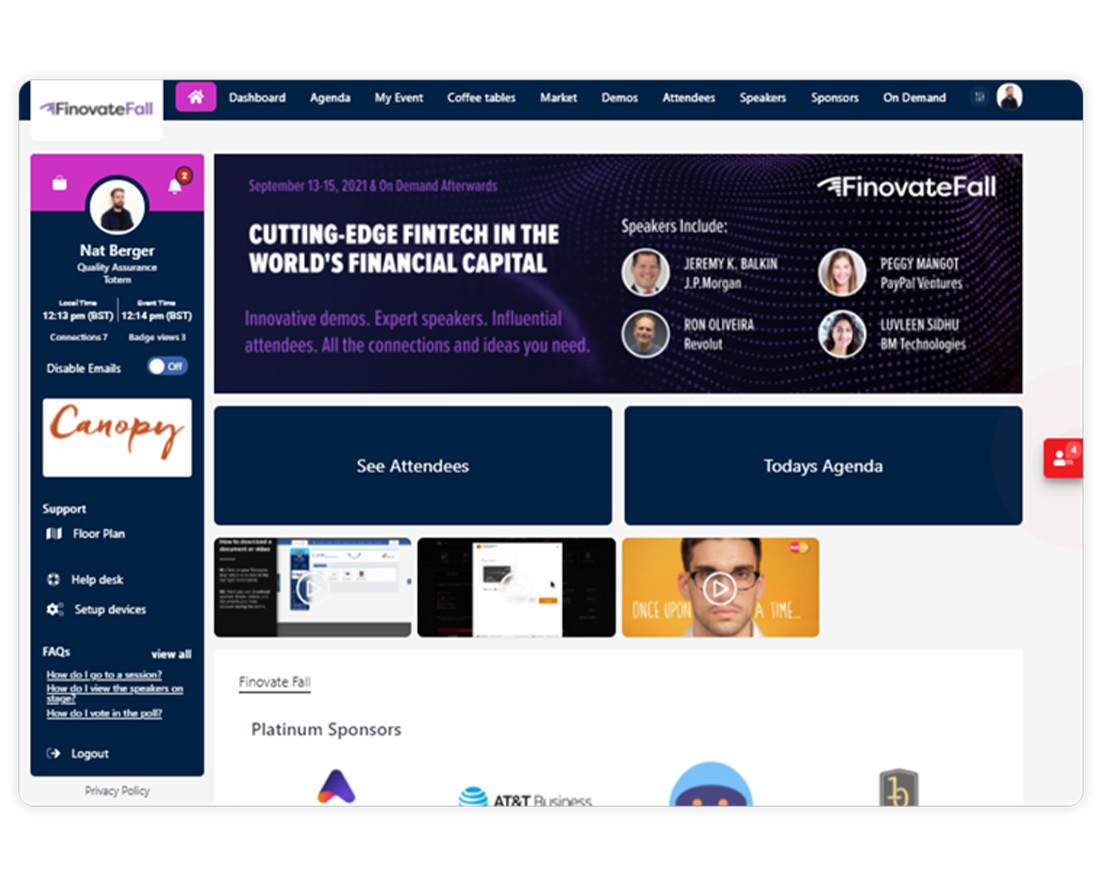 FinovateFall
In partnership with Informa, Totem was proud to host FinovateFall, a cutting edge Fintech event run as a hybrid experience.
Find out more
Our Backstage team are right behind you
Totem's team of specialists and range of support services are here to make sure you've got the back up you need when it matters most.
Find out more
Inside Totem
Meet our experts
Meet our experts

Christopher Bo Shields

Co-Founder and Platform Director

With 20 years experience in delivering amazing events, Chris knows a thing or two about how to engage an audience.

Meet our experts

Inês Mendes

Director of Client Success

With a passion for people and problem solving, she's always there for our clients when they need her most.

Meet our experts

Rob Prevett

Marketing Director

Rob brings a wealth of experience to Totem having scaled two successful events businesses over the last 20 years.

Meet our experts

Togs Dalton

Art Director

Working on high profile brands through-out his impressive career, Togs is an expert in animation and digital campaigns.

Meet our experts

Samantha Roythorne

Managing Director

Sam's ability to run a smooth business reflects on the high level of service we offer our clients.