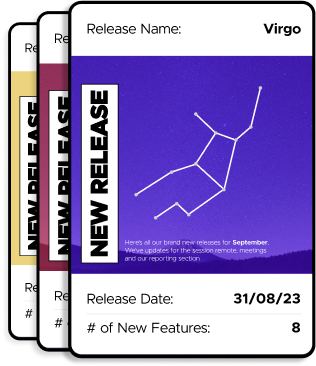 NEW RELEASE
We're excited to announce our
New Updates.
We're constantly updating our products, and here's everything we've added recently
to help improve not just your experience, but your users too.
---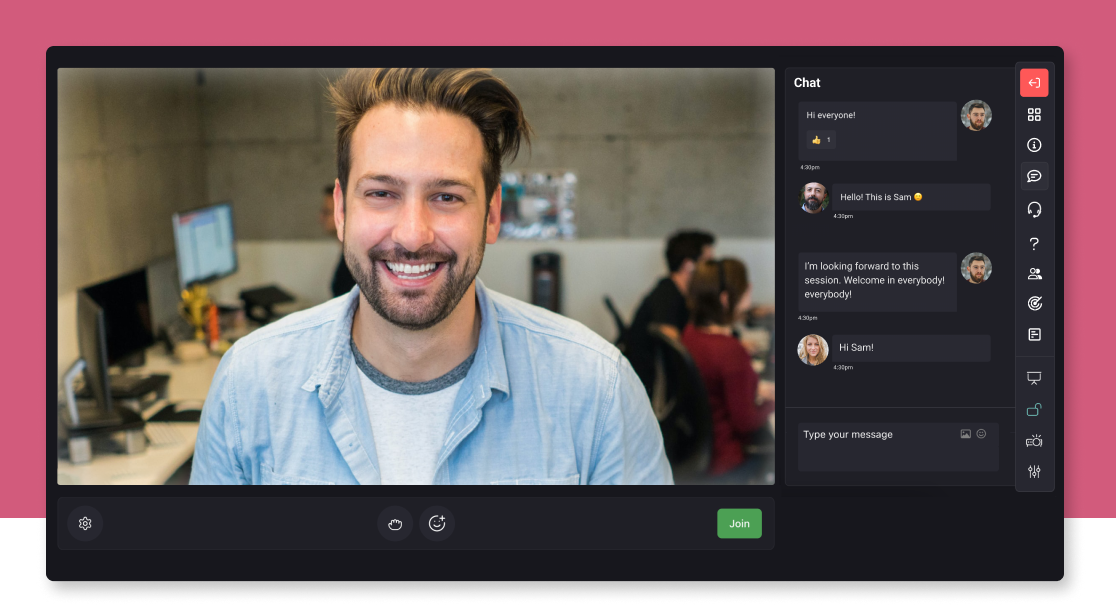 Updates to the Stage Remote
What
Overall UI update across the remote including: clearer icons, simpler navigation and updates to features like Q&A and Polling.
New remote features include, Speaker Chat & Slides.
Why
To help users navigate more easily and speakers to run their sessions more efficiently.
Updates to Meetings
Event Managers can now determine times when meetings can be held, so the high priority / sponsored sessions are well attended.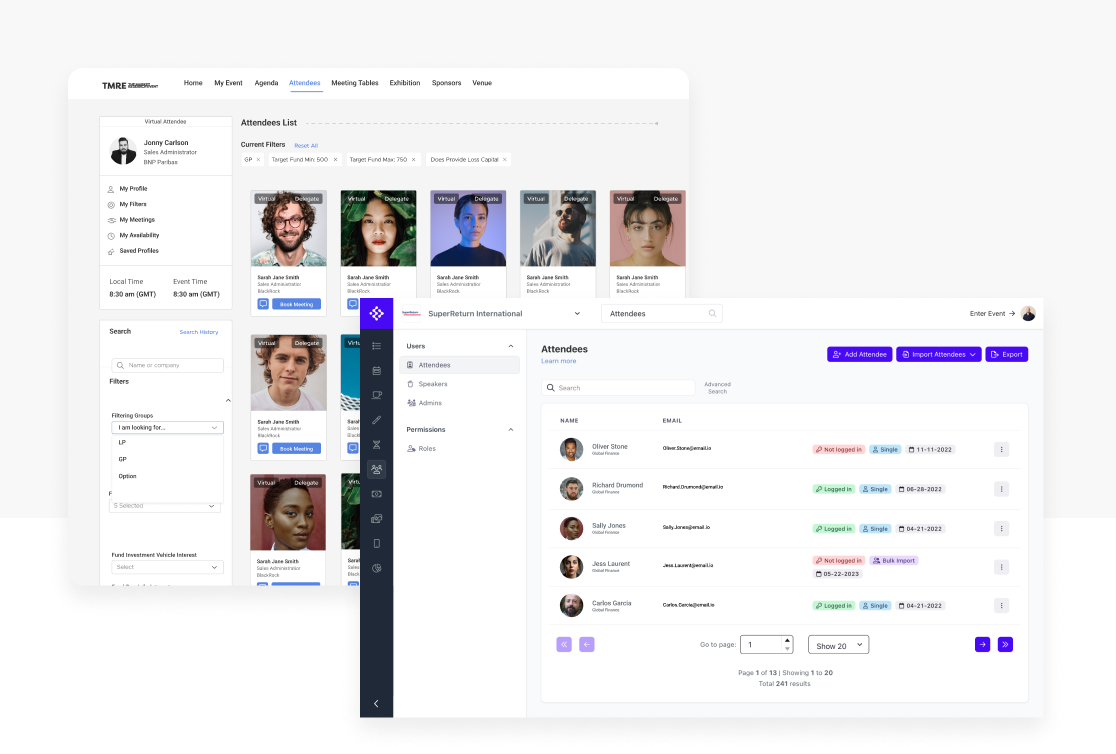 Updates to the Attendees list
What
Admin updates to attendee and speaker lists include, filters, increased upload size, bulk updates, bulk deleting, updating all virtual and physical, exporting and re-uploading.
Why
Working in bulk and with larger upload sizes will increase productivity by shortening the time it takes admins to add and edit their users.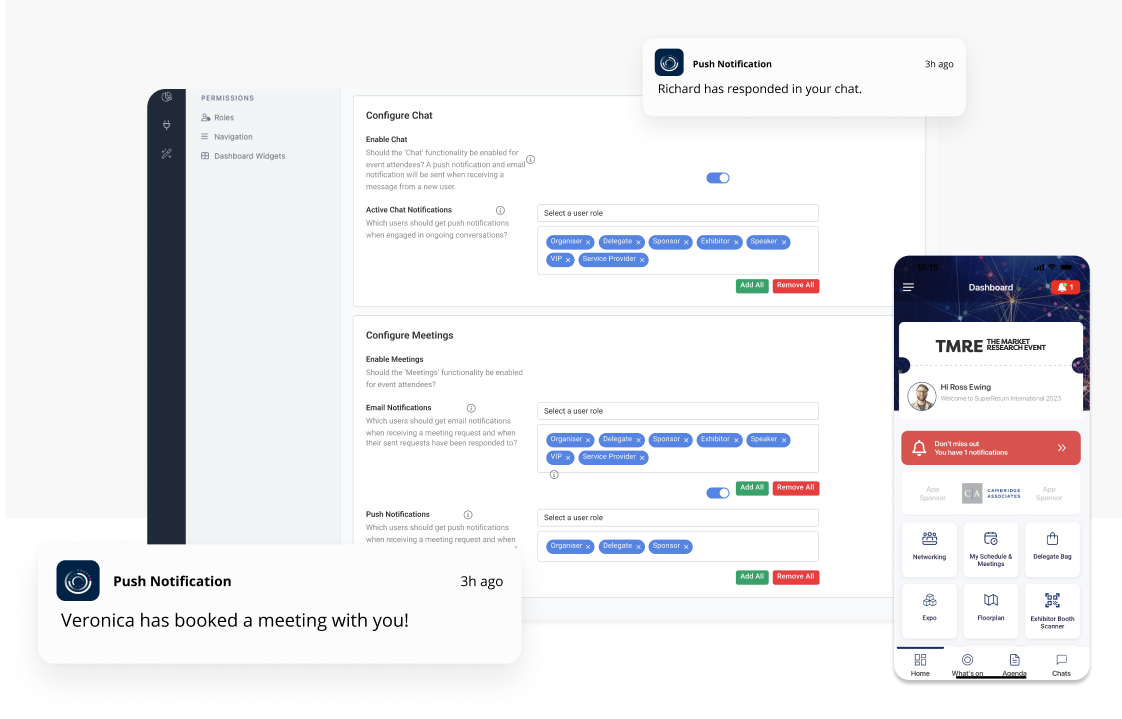 Updates to Chat & Meetings
What
You can now Enable / Disable Chat and Meetings independently. You can also control push notifications for chat requests and meetings.
Why
These changes allow you to further tailor the attendee experience to suit the purpose and objective of your event.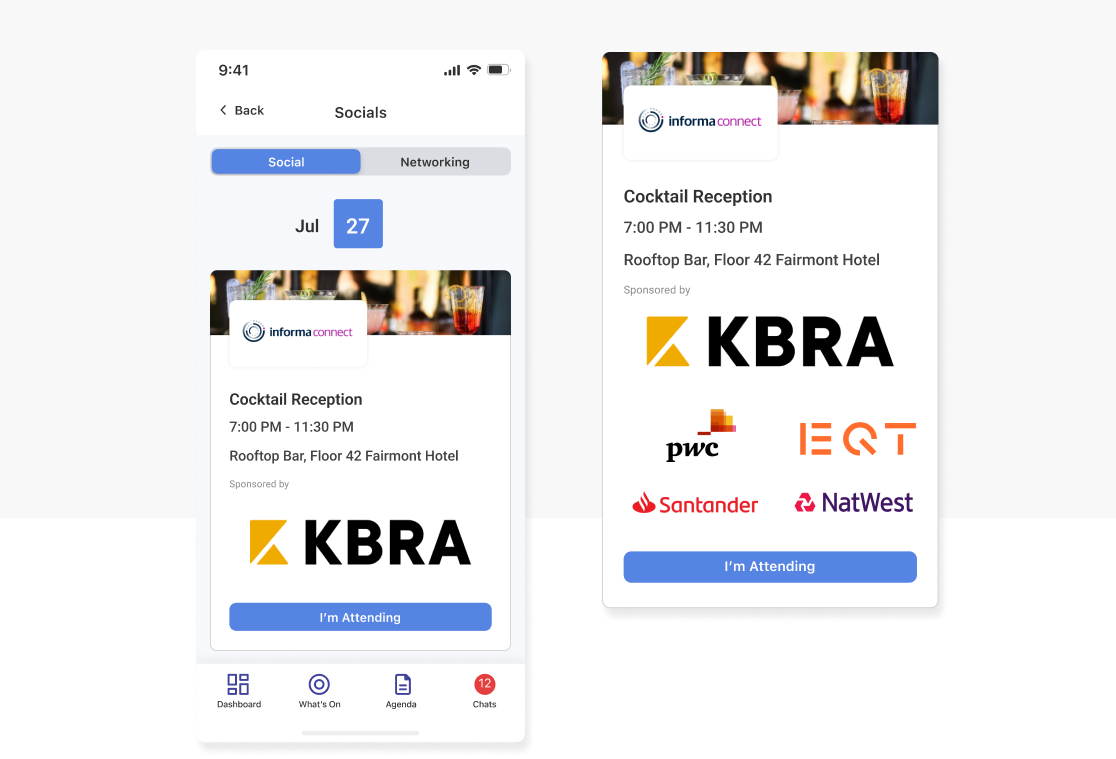 Updates to Sponsoring Socials
What
Allowing more than one sponsor for social events, is more flexible and increases sponsorship opportunities and monetisation.
Why
This now helps to create more revenue opportunity for your events, with more areas added for sponsorship.
More Updates
Increased character limit for polling questions.
Updated polling to help users remember what they have chosen.
Export high res QR codes so they can be printed on large stands and signs.
"Date/Time of when attendees have been added" & "Date/Time when they logged in' has been added to reporting.
Customisable hamburger menu names so that the Mobile App is consistent with Desktop.
In Admin Event Details has been tabbed to improve ease of use.
You can now export users by choosing the exact type of attendee role.
Content can be sent to all users' delegate bags.
Updating exhibitors keeps you on the same page number once updated.
All admins can upload new users.
Update to emails and email triggers.